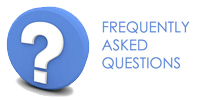 FAQs
Frequently Asked Questions
Is the company registered and in good standing with all South African authorities and government spheres?


Yes,

REG NO: 2017/072383/07





How does the Designated Drivers service work?


Simply complete and submit our membership agreement and then contact us. We will dispatch two (2) drivers. One of the drivers will chauffeur you and your vehicle home and the other driver will follow. Its that simple! - We drive you and your vehicle safely home.
All our vehicles have passenger liability insurance.



Are you a taxi service?


NO.
Designated Drivers is a unique service to get YOU and YOUR VEHICLE safely home or to your destination of choice when you are not able to do so (i) because you want to stay safe and arrive alive (ii) because you do not want to take unnecessary risks on the road after a party, function or event.



Do I have to be a member to make use of our service?
NO.
We gladly service non-members as well, but not on Fridays, Saturdays from 1 Nov – 31 Dec or on New Year's Eve.
Members take preference and get better trip rates, so it is not a bad idea to sign up :)

Can you drive every member of my party home?


Absolutely if they live in close vicinity of the destination. Additional mileage and drop off rates apply.



How many individuals in my party or group are allowed?


Since we will be chauffeuring you home in your own vehicle, we have to limit the passengers by as many seat belts that are available.



Can you drive manual or automatic vehicle transmission?


Yes
All of our drivers must be able to operate both standard and automatic transmissions.



Are reservations required?


No.
Just call us and we will provide you with an estimated time of arrival.
Note: Designated Drivers members do get preferential treatment.



Are you insured?


Please refer to our membership agreement to understand all liabilities.



Do I have to register with Designated Drivers?


Yes.
An once off registration fee and Monthly fee apply . We do this to ensure that our clients have a full understanding of our terms and conditions. Click HERE to register.



Can I only book a trips back to my home address?


No, we are flexible and you may use the service from any location to any location. Eg. from one restaurant or pub to another.

Do I have to pre-book for a fixed time?


This is always advisable to ensure a availability. However, you can make an ad hoc booking, but this is subject to availability and this may take up to two hours.



Can I pay with my Credit Card?


Unfortunately not. We accept cash, EFT or debit order.



Must I have my own vehicle?


Yes.
Driver Service and as such can only drive you in your own vehicle. Unfortunately we do not offer a taxi service.



What do I do if I need to cancel or change my collection time?


You must inform us at least one (1) hour before the scheduled collection time should you wish to cancel the trip. If this is not done in time, you will be held liable for a cancellation fee that will be equal to 30% of trip charge. Please be aware that the change is subject to driver availability.



What happens if your driver has an accident in my vehicle?


Should an accident occur, Designated Drivers, its driver and all employees will not be liable in any respect. The customer is responsible for insuring their own vehicle including third party drivers and drivers under the age of 25.


How do I verify that my driver is who he/she says they are?


All our drivers are easily identifiable by the company ID card. Should you be in any doubt, you are welcome to contact us to confirm the identity of your driver using the ID card and his/her driver license.
You'll thank us in the morning.